Description
Rotten Flesh is a type of food, dropped by Zombies. It restores 1 unit of

Hunger Bar, but it has an 80% chance of causing food poisoning, but it can start healing your health bar gradually.
You will notice floating green bubbles around you, when you are poisoned. Wait 30 seconds to cure your poisoning or use Bucket with Milk to reduce poisoning.
Rotten Flesh cannot be cooked and is not used in any crafting recipes.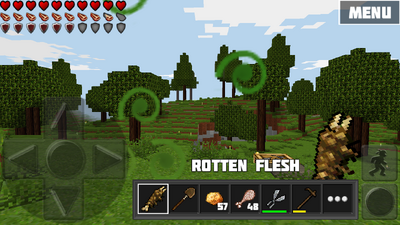 Video
Video