Pumpkin
Game Modes
Survival and Creative
Type of Block
Natural Block
Tool Used
Luminosity
No
Transparency
Partial (blocks light)
Renewable
Yes
Stackable
Yes
Flammable
No
Drops
Itself
Description
Why can a pumpkin be equipped on the head? Does it offer any protection?
A Pumpkin is an uncommon block, that occasionally appears after killing Pumpkin-Head mobs.
The player can break this block very easy, even with empty hands, but Axe is the quickest tool to break this block.
Use Pumpkins to craft Jack "O" Lantern.
Obtaining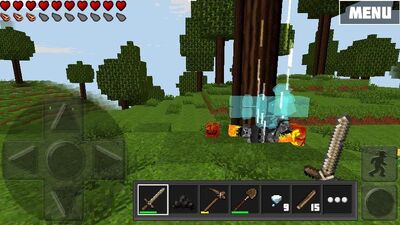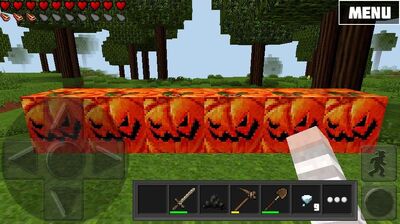 As a Crafting Ingredient
1 Pumpkin + 1 Torch ==> 1 Jack "O" Lantern