Farmland
Type of Block
Solid Block
Game Modes
Survival and Creative
Tool Used
Luminosity
No
Transparency
No
Renewable
No
Stackable
Yes
Flammable
No
Drops
Dirt
Description
Farmland is a type of solid block on which Seeds, Potato and Carrot can be planted and grown. The player can make the Farmland using Hoe on Dirt or Dirt with Grass.
Farmland can be broken with any tool, but shovel is the quickest. If the player breaks Farmland block, it will drop Dirt.
Use Farmland to plant and grow Seeds, Potato and Carrot . One fully grown plant can drop 1–3 regular potatoes, carrots or wheat.
Obtaining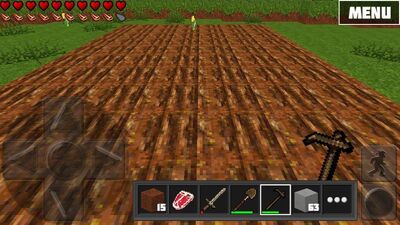 Video
Community content is available under
CC-BY-SA
unless otherwise noted.