Cobblestone
Game Modes
Survival and Creative
Type of Block
Solid Block
Tool Used
Luminosity
No
Transparency
No
Renewable
Yes
Stackable
Yes
Flammable
No
Drops
Itself
Description
Cobblestone is a type of solid block, that can be used to craft stone tools and items. It is obtained by mining Stone using Pickaxe and apart from tools and items, it can be used to create medieval constructions such as castles, towers and roads.
Cobblestones must be smelted in a furnace to obtain a Stone.
Obtaining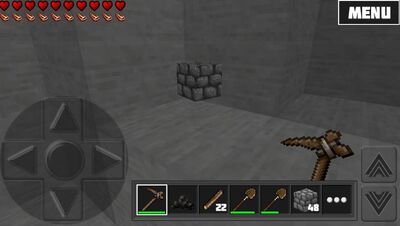 Smelting
1 Cobblestone ==> 1 Stone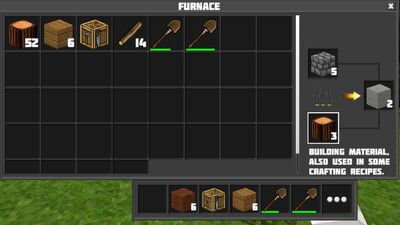 As a Crafting Ingredient
You can check how to make different blocks and items using Cobblestone below.
| | |
| --- | --- |
| Ingredients | Result |
| 8 Cobblestones | 1 Furnace |
| 1 Cobblestone + 2 Sticks | 1 Stone Shovel |
| 3 Cobblestone + 2 Sticks | 1 Stone Axe |
| 3 Cobblestone + 2 Sticks | 1 Stone Pickaxe |
| 2 Cobblestone + 2 Sticks | 1 Stone Sword |
| 2 Cobblestone + 2 Sticks | 1 Stone Hoe |